F10R-AT

Pulse amplifier Fiber optic sensor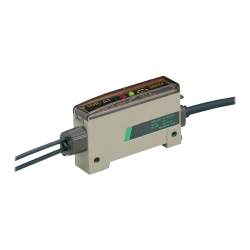 Detects the slightest change.
High performance pulse amplifier activates an output only when the sensor detects a change in the received light intensity from a reference point.

The reference point is automatically captured and stored for simple sensitivity adjustment
Visible red LED light allows easy identification of the detecting point.
F10R-AT Lineups
Model
Power supply
Control output
Operation mode
Light source
Response time (ms)
Connection
Use application
Download
F10R-AT

12 - 24VDC
NPN
Dark-ON
Light-ON
Red LED
0.500
Attached cable
semiconductor / LCD
precision instruments / electronic components
Dimension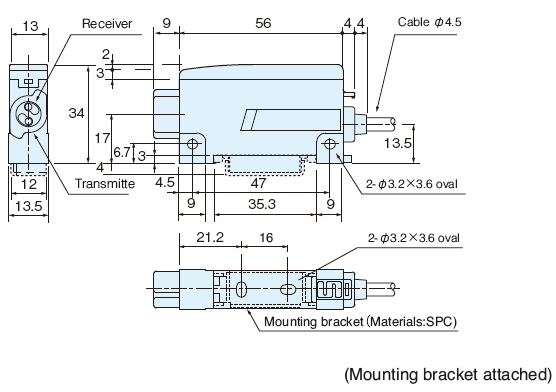 Circuit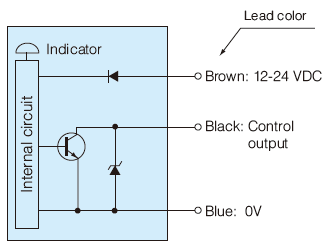 The output transistor turns off when load short circuit or overload occurs.
Check the load and turn the power back on.
Electronic Component Mounting
Detection of objects of identical material
When an object is made of the same material with the background, the sensor senses tiny change of light intensity and detects it with pulse fiber amplifiers.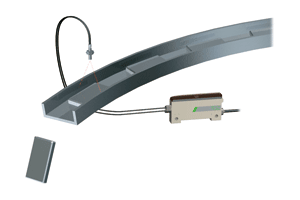 Printing
Detection of tapes on paper joint lines
Tapes applied on paper joint lines are detected. Only variations in the light is tensity are detected. Gradual changes in light level are ignored.