HMPD801-EX Series

Water-cooling heated material position detection sensor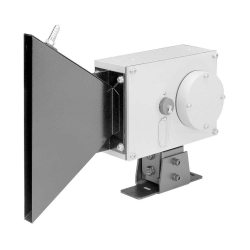 Water-cooling heated material position detection sensor
Provided with monitor and remote controlled sensitivity adjustment.
HMPD801-EX Series Lineups
Model
Type
Detection method
Power supply
Control output
Detecting object temperature
Operating temperature range (C)
Detecting distance (m)
Detecting object (dia.)
HMPD801-EX

HMD
Water cooled
Heated material position detection
CCD scanning
24VDC
NPN
Analog
800
‐10~+55
1000.00
800
Feature
The HMPD801-EX Series senses infrared radiation from red-hot wire rod or bar steel and outputs the position of heated material in analog voltage.
Ideal for loop control.
Use of CCD system eliminates parts with limited service life such as motors or PBS cells, offering constantly stable detection and dramatic reduction of maintenance cost.
External control for sensitivity switching and monitor output for remote observation of received light intensity and slice levels are provided.
Easy-to-process static analog output eliminates the need for consideration of read timing, etc.
Finder convenient for adjustment is integrated, facilitating positioning.
Compact, lightweight and low cost.
Dimension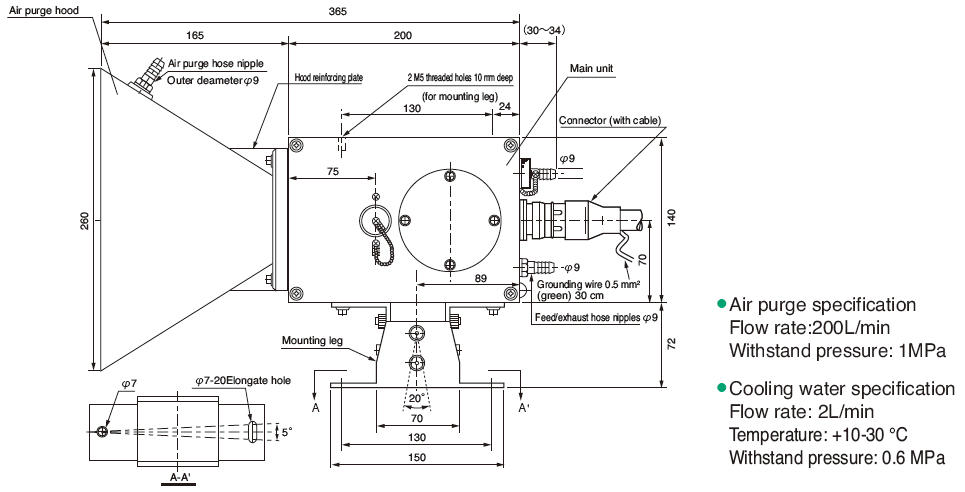 Circuit
Connection