F70F Series

Window comparator Fiber optic sensors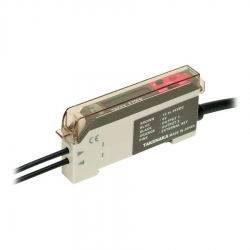 Specialized window comparator function suitable for tolerance assessment or similar works.
Zero-point setting with a single touch of the key!
The upper and lower limits of the tolerance can be set independently.
User friendly positioning with a through beam fiber optic cable for detecting the height of a work.
Standard・Official Approval
F70F Series Lineups
Model
Power supply
Control output
Operation mode
Light source
Response time (ms)
Connection
Use application
Download
F70FR

12 - 24VDC
NPN
Dark-ON
Light-ON
Red LED
0.840
0.930
Attached cable
semiconductor / LCD
precision instruments / electronic components
Feature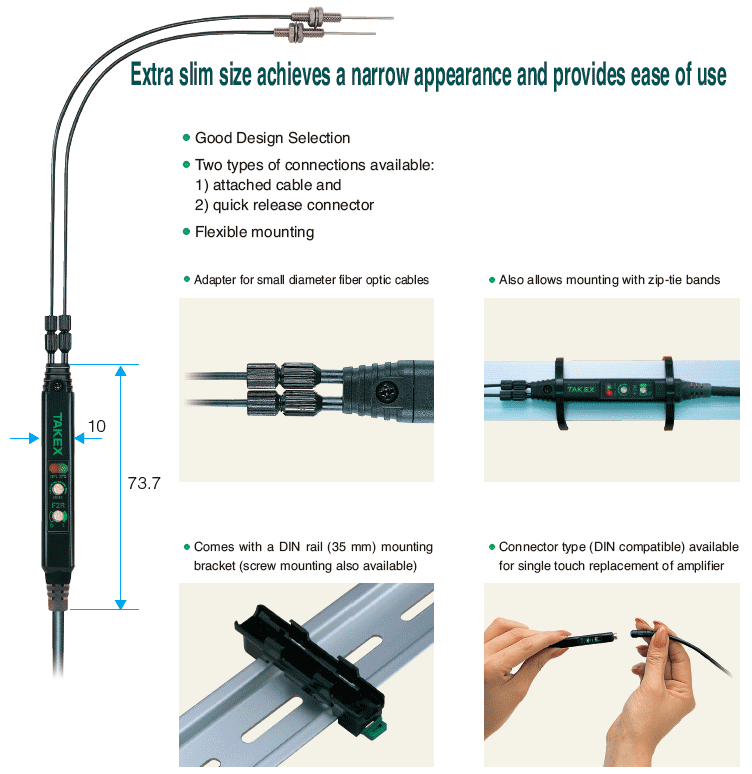 Dimension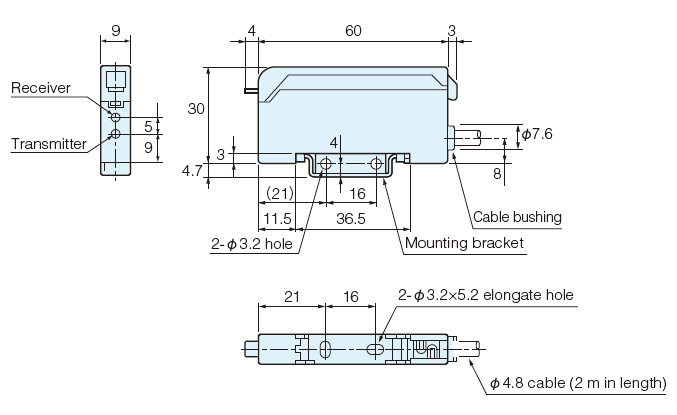 Circuit

In the condition of load short circuit or overload, the output transistor turns off. Check the load condition before restarting.
Connection
NPN output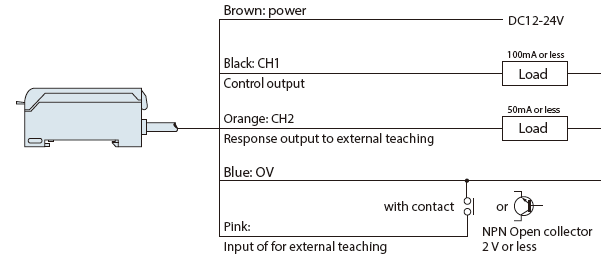 To extend the cable, use wires of at least 0.3 mm2 and limit the length to within 100 m.
Automatic assembly
Outer diameter inspection
Wide area fiber optic cable used in combination with two-output amplifier for diameter inspection.